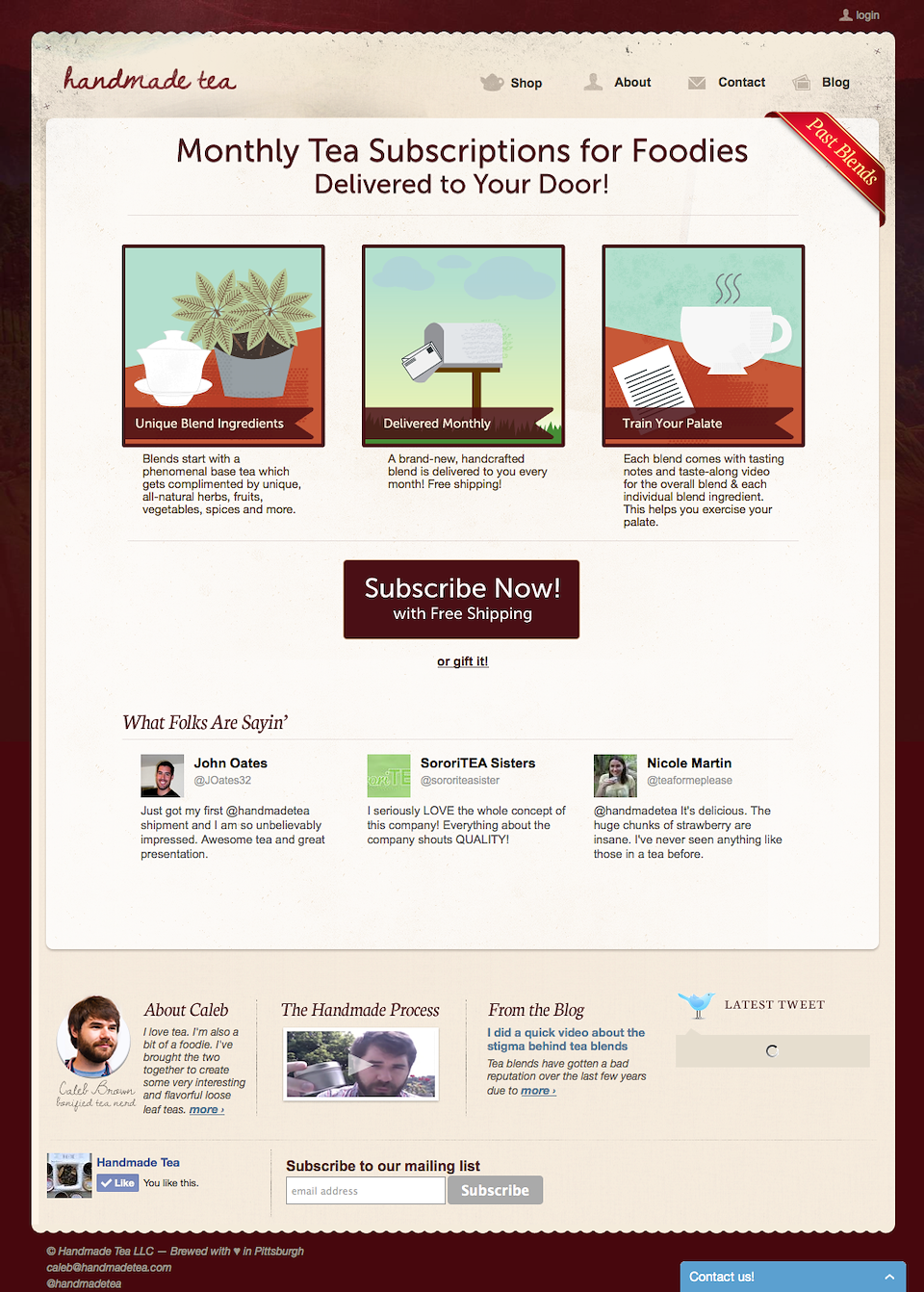 Handmade Tea landing page
An example of some of the Handmade Tea social marketing that gets great engagement!
As a tea lover, I started Handmade Tea in 2011. I deliver a new loose leaf tea blend with tasting notes every month to over 100 customers. Gary Vaynerchuk was an early investor and it has been featured in Wired, BuzzFeed, NY Magazine, and more.
Tech stack
PHP, MySQL, Recurly API
Marketing methods
Email, Facebook, Instagram, Twitter, Reddit, Tea forums